We looking forward to welcoming students
who want to join the Friar Family.
"This school is life-changing. We offer remarkable opportunities
to everyone who comes through our doors."
-Admissions Director Mary Ellen Hoyt
For additional information:
(p) 201.653.5143
Gloria Walker, Recruitment Director
Mary Ellen Hoyt, Admissions Director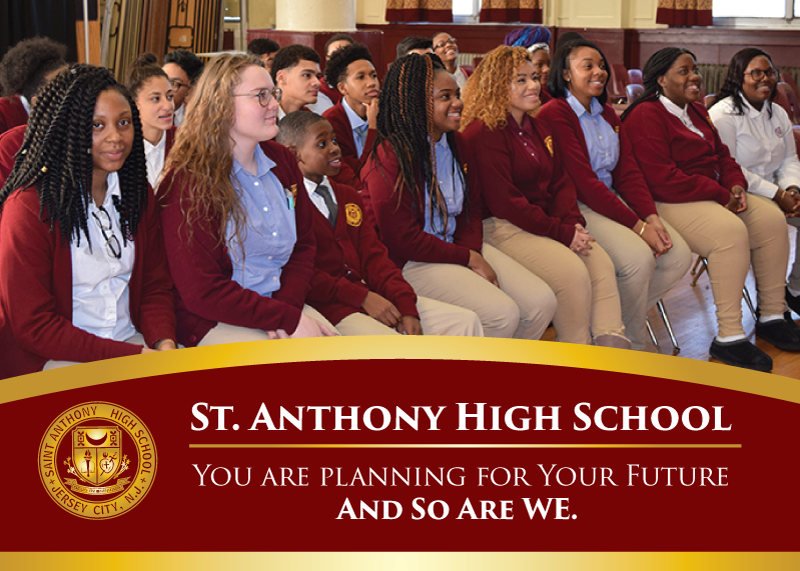 Check out some of the exciting happenings at Saint Anthony High School:
Individual ASUS T100 laptops
Offering Independent Study through Online Electives
College & Career Readiness through embedded ACT Preparation
AP Course Offerings
After School Programming & Strategic Tutoring with the YMCA
Introducing College-Credit Courses
Increasing emphasis on Writing in ALL Subjects
"Friar for a Day"
Students interested in learning more about Saint Anthony High School are encouraged to participate in our "Friar for a Day" program. Interested students will spend the day with a current Saint Anthony High School student and experience what it means to be part of the Friar Family. Potential students sit in on classes and find out more about the spirit at Saint Anthony High School, including our extracurricular activities and other support services.
For more information, please call (201) 653-5143