Special events account for approximately 30% of the 2016-17 fundraising budget. Not only does the school derive a vital financial benefit, but also, these events provide opportunities for reconnecting and networking with old friends and new.
UPCOMING EVENTS
Thursday | March 23, 2017
SHOWTIME SPORTS® will be hosting a special fundraiser for St. Anthony High School.
Stay tuned for details!!!
Make sure to check out the 6-part documentary series
New episodes air Monday 12:00pm ET
on SHO.com and all SHOWTIME digital platforms

Women's Guild Luncheon
Wednesday | May 3, 2017
"Featured Guest Speaker"
WABC-TV Eyewitness News Reporter
Toni Yates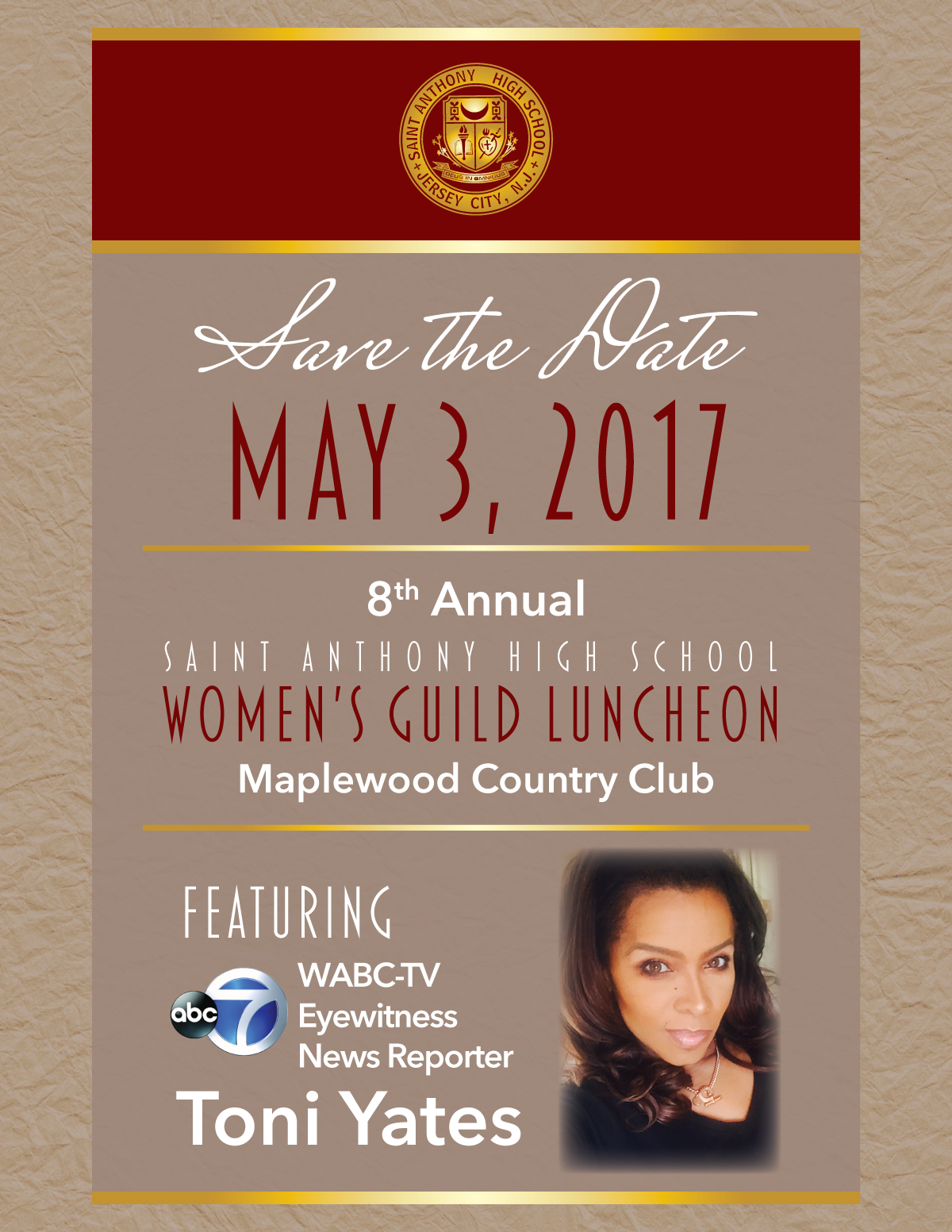 Thursday | May 18, 2017
Casino in the Park
Jersey City, NJ

RECENT PAST EVENTS
October 2016
Knickerbocker Country Club
Tenafly, NJ
September 2016
Casino in the Park
Jersey City, NJ
May 2016
Liberty House
Jersey City, NJ
May 2016
Maplewood Country Club
Maplewood, NJ